CV: Will is a Grade 5 Approved Driving
Instructor who qualified in 2000 and is
also a member of the Institute of
Advanced Motorists (IAM) and a Diamond Advanced driver. He has a test pass rate of over 70% (the national average is 45%).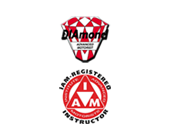 Testimonials:
"Thanks for getting me through my test! I'll see you on the roads
of Okehampton" Jacob.
"Thanks for all your help in getting me through my test! Everyone's
really pleased and so am I. Watch out on the roads!" Nat.
"To Will, thank you very much for your considerable efforts in helping
me pass my driving test and putting up with my little bouts of self-doubt!"
Debbie.
"Thank you very much for all your help, patience and kind nature.
I really appreciate all of the hours you put into helping me achieve
this goal. I couldn't have wished for a nicer instructor during this
enjoyable but stressful time." Jo.
"Thank you for teaching Cally and Matt to drive. They were both really
chuffed to pass 1st time". Mum & Dad
"Congratulations to Chris on passing his driving test on his 1st attempt.
Also thank you to his instructor Will Hemingway"